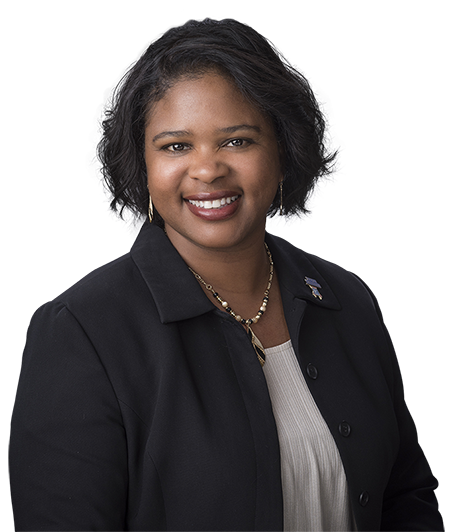 PCS with confidence.
Your move is my priority.

Thank you in advance for your time and interest!
It is my prayer that in sharing a little bit of my background with you, you'll feel confident in choosing me as the best Realtor to assist you with your real estate needs and to answer any questions you may have regarding the process.
Previously, I served 12 years on active duty in the United States Air Force, and 4 years as a Peace Officer in Atlanta, GA. My passion for improving the lives of others continues daily through my faith in God, and my commitment to service with Integrity! Since 2003, I dreamed of earning my real estate license. When I moved to the Central Coast in 2014, I made that dream a reality! Now, I proudly and passionately serve as the first and only Military Relocation Professional at PB & Associates.
Being a Nationally Certified Military Relocation Professional means I understand the needs of our military members through experience and training when it comes time to permanently change duty stations (PCSing). Efficiently and effectively marketing your home for sale is my priority!! The Central Coast is my primary area of service; Vandenberg Village & Lompoc, Santa Maria Valley, and south San Luis Obispo.
My commitment to you is simple and constant:
Consistently perform at the highest level with integrity, intensity, and transparency.
Build our relationship to understand your set parameters and specific family needs.
Communicate and negotiate for win-win outcomes.
Protect your best interest at all times through ethical practices.
Be your watchful eye on the housing market to provide realistic options and strategies.
Creative marketing and personalized service to achieve the highest and best results.
I feel so blessed to be your professional guide through one of the most important financial, personal security, and family decisions you'll make. Best of all, my clients become my family!  I'm confident you'll be happy to know that you're doing more than just marketing your home for sale or upgrading/downsizing to your new perfect home when you work with me.
Fifty percent (YES 50%) of my commission earned is donated to Operation WEBS, the 501(c)3 I founded in 2018 to help provide safe and permanent housing to displaced/homeless women veterans on the Central Coast.
Thank you for caring about our veterans, thank you for wanting to help provide safe housing to the unserved population of women veterans in need, and thank you again for your time and consideration.
You can learn more about me and my passion for service to our community through our website, https://operationwebs.org/, our social media, https://www.instagram.com/operationwebs/, and the latest articles listed here.
Client Review
I want to take the time to give my review of my experience with Sandy Blair.  Our real estate transaction was certainly not the easiest or conventional I must say!  We counter-offered many times and at times with ridiculous offers, she had to present to the buyers and the listing agent. She was always patient, kind, upfront, and completely transparent with her honesty about the offers.
There were downtimes where the offer stalemated and she gave us our space and time to make the right decision with regards to the purchase.
She was available every time we asked her to AGAIN show us the house. When we told her we were declining the purchase she was again very courteous and understanding. She wished us the best and offered her services if we ever needed anything in the future.  We once again then decided to counter offer again.
She presented it and came back with an honest answer with regards to where she thinks the price needs to be.  Lo and behold we were able to come to an agreement with the seller.  I would work with her again in a heartbeat. I wish Sandy the best and hope her future in real estate is lucrative.
– Shannon Touey